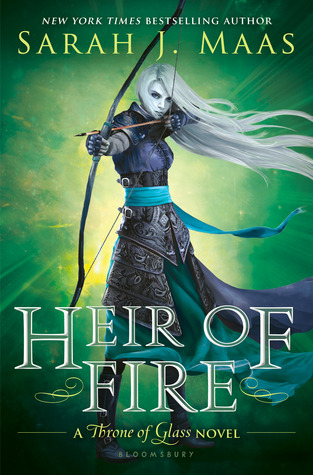 Título:
Heir of Fire
(Throne of Glass #3)
Sinopse:
She was the heir of ash and fire, and she would bow to no one.
Celaena Sardothien has survived deadly contests and shattering heartbreak—but at an unspeakable cost. Now she must travel to a new land to confront her darkest truth...a truth about her heritage that could change her life—and her future—forever.
Meanwhile, brutal and monstrous forces are gathering on the horizon, intent on enslaving her world. To defeat them, Celaena must find the strength to not only fight her inner demons but to battle the evil that is about to be unleashed.
The king's assassin takes on an even greater destiny and burns brighter than ever before in this follow-up to the New York Times bestselling Crown of Midnight.
A minha opinião está no vídeo e como já sabem, a primeira parte do vídeo é sem spoilers e a segunda é com spoilers, por isso, quem ainda não leu este livro, pode ver o vídeo.
Esta opinião foi originalmente publicada em TheBooktarian em 27/09/2015.